Introduction to organic synthesis technologies
Dihydroxylation by osmium tetraoxide
Osmium is safe to handle and easily removed from the product . Our technology can manage (by guarantee) osmium content in the final product by managing osmium during production.
Asymmetric dihydroxylation

Dihydroxylation

Example of various coupling reactions
We have abundant experience using coupling reactions, and extensive expertise relating to the reduction of metal residues.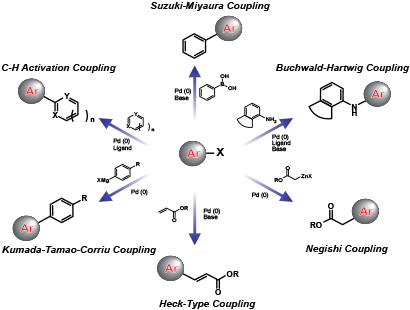 Constructing a tetrazole ring
Safety measures are applied for an excessive amount of NaN3 through post reaction decomposition treatment.
from Isothiocyanate

from Nitrile

from Aniline

Synthesis of pyridine derivative
High-quality pyridine derivatives are available at a low cost by using a method of synthesis developed in-house.

Other reactions
Curtius rearrangement

Highly safe reaction using DPPA with controlled explosibility
Curtius rearrangement

Turbo Grignard reagent

Please contact us about cost/case/technology/quality control
Inquiry form