GMP compliant manufacturing facility
Hirono plant is a multipurpose manufacturing facility for highly potent APIs. The plant is compliant with category 5 containment and is capable of performing integrated manufacturing techniques including micronization.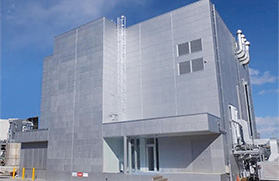 Appearance of 3rd plant
item

Product

Equipment specifications

API & early phase drugs

Remarks

cGMP non-sterile

Facilities
Containment Area
 600 L(GL) Reactor x2
 800L Glass Lined Reactor
 Filter Dryer (0.38m2)
 Material: Hastelloy C22 equivalent
 Micronization equipment: Spiral jet mill
Multipurpose line
 Minimum mixing volume 50L
 Minimum mixing volume 50L
 Dryer filter capacity: 100L
Micronization equipment
 Made by Food and Pharma Systems
General production area
 600L(GL)x1
Analytical laboratory
management system isolated
from production facilities
Containment level
Category 5
Down to OEL: 0.1μg/m3
Cleanliness level
ISO class 8 c l ean room
(Class 100,000 equivalent)
Temperature range
-15~100℃
Reactor Jacket media: Brine
Building dimension
Approx. 900m2
2 floor s teel ACL concrete
Milling and crushing of APIs
Various types of mills and crushers are available to meet API manufacturing requirements.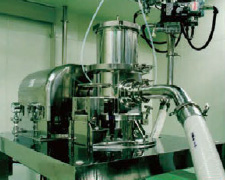 Counter jet mill ・Particle diameter 5 μm or less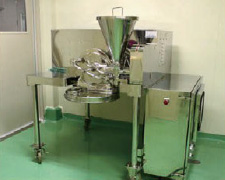 Hammer mill ・Particle diameter 5 μm to 50 μm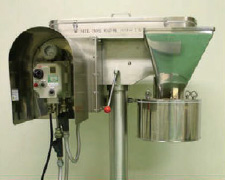 Power mill ・Various types of screens are available.
・Round hole screen: 2 mm, 3 mm, and 5 mm
・Herringbone screen: 2 mm
Highly versatile spiral jet mill
Milling particle diameter: 1 μm to 30 μm
Production quantity: up to 30 kg/hr. 100 g to 100 kg/batch
Simple structure that allows for easy cleaning Cleaning is possible in the isolator.
Large particle sizes (up to 100 μm) are also possible. e.g. Q-MILL: up to 100 μm
Can be expanded to handle milling at an extremely low temperature (-90°C)
Prior testing of the milling capability can be performed(200 mg/batch)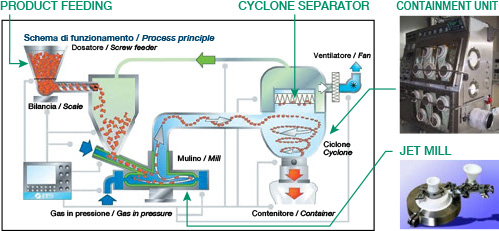 Particle diameters can be controlled by adjusting the feed pressure, milling pressure, and feed amount.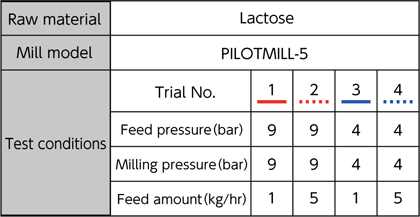 ※ Cited from FPS milling machine catalog of CORRENS CORPORATION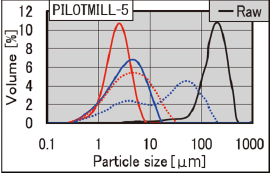 Custom manufacturing facilities for pharmaceutical products
Various kinds of facilities and equipment can cover a wide range of scale.
We propose the process with the optimal facility according to the stage from development to commercial production.
Facility

Scale

QMS

Special notes

Pilot production manufacturing
Capable of Scale-up checking (Hiratsuka plant)
40~100L (GL)
nonGMP
Kilo lab facility
600~1,500L (GL)
nonGMP
600L fluoride resin lined reactor
API, Clinical trial API manufacturing
Capable of small-scale manufacturing (Miyazaki plant)
1~20L(GL)
200~500L(GL/SUS/HAS)
GMP
ISO class 8 clean room
Clinical trial API manufacturing
Multi-line facility capable of a variety of reactions (Hirono plant)
1,500L
(GL/SUS)
GMP
1200L(SUS) low-pressure hydrogenation reactor (0.5MPa)
1,000 L (HC) super low-temperature reactor (-90℃)
2,000 L fluoride resin lined reactor
ISO class 8 clean room
API manufacturing
Capable of small-scale manufacturing (Hirono plant)
100~600L
(GL/SUS)
GMP
Column purifying device
ISO class 8 clean room
API manufacturing(1st plant)
20 years of experience manufacturing APIs (Hirono plant)
2,500~4,000L
(GL/SUS)
GMP
Various mills
(Counter jet mill, hammer mill and power mill)
ISO class 8 clean room
Intermediate manufacturing(2nd plant)
Cost reduction through large scale continuous production (Hirono plant)
6,000~10,000L
(GL/SUS)
GMP
6,000L(SUS) low-pressure hydrogenation reactor (0.4MPa)
Handling n -BuLi
Highly potent API manufacturing(3rd plant)
Category 5 high pharmacological active ingredient manufacturing facility (Hirono plant)
600~800L (GL)
GMP
Filter dryer (0.38m2)
Spiral jet mill
ISO class 8 clean room
API manufacturing(4th plant)
Large multipurpose APIs production facility since 2017 (Hirono plant)
2,000~10,000L
(GL/SUS)
GMP
6,000L(SUS) low-temperature reactor (-30℃)L
Counter jet millL
ISO class 8 clean room
Please contact us about cost/case/technology/quality control
Inquiry form