Stable supply
Quality assurance
Rapid development
Cost Competitiveness
In response to the customer requirements, we "economically, speedily and stably" provide custom manufacturing/synthesis services utilizing advanced technologies .
Chemical Synthesis
We economically, speedily and stably provide high quality fine chemical materials and APIs/intermediates for a wide range of customers by using the synthesis/mass production technology of high-performance organic compounds we have developed through the reagent/ photosensitive material business since our establishment.
Manufacture more than 500 types of compounds per year
Have extensive achievements in manufacturing the regents, photographic chemicals and pharmaceuticals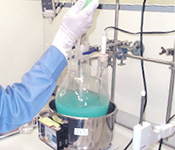 Production technology
We proactively seek improvement for manufacturing conditions to ensure that high quality products are produced safely and effectively based on the synthesis/manufacturing technologies we have developed.
Shorten the development period and reduce the cost by various simulations
Have a wide variety of manufacturing facilities covering from several kilograms to several tons
Manage GMP for APIs and intermediates
Succeed in high quality and stable manufacturing with seamless development by introducing the project system throughout the whole company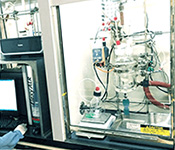 Raw procurement
In addition to Hiratsuka plant, we have other product bases in Japan and abroad, therefore we can search for and propose the synthesis route with low cost. Furthermore, we can procure raw materials and ensure its quality through our affiliates in China. Our plants have a wide variety of versatile facilities and manufacturing equipment.
Reduce the manufacturing cost and procure raw materials cheaply
Promise the stable supply and quality because the local subsidiary ensures the supplier of raw materials
Maintain the quality by onsite audit in China and direct instruction to the manufacturers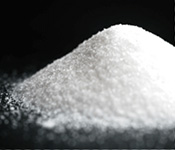 Quality assurance
We ensure quality through manufacturing under strict conditions and process documentation. Our internal standard oftentimes supersedes industry requirements and we strive to go above and beyond in all matters of quality.
Acquired ISO9001 certification
Comply with GMP
Establish the analysis method for quality assurance by making use of the method research technique in developing the process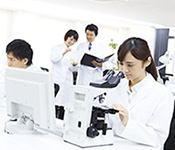 Please contact us about cost/case/technology/quality control
Inquiry form