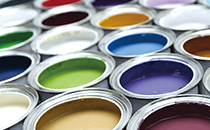 Polymer-related chemicals
Polymer-related materials are used for the production of daily commodities such as paints and disposable diapers.
We provide different types of azo polymerization initiators that are necessary for the production of polymers. We also provide a wide range of polymer related chemicals. For example: photo-initiators, polymerization inhibitors, and resin modifiers.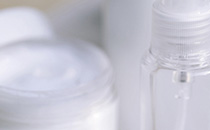 Pharmaceutical and cosmetic materials
Pharmaceuticals and cosmetics are composed of many kinds of materials including active ingredients and base materials. We provide active ingredients such as skin-whitening and antibacterial agents, and base materials such as thickening agents.
We also supply intermediates/materials for pharmaceutical manufacturers. Through these technologies, we support a healthy and beautiful life for all.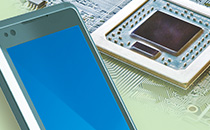 Electronics materials
We provide high quality chemicals for electronics applications including acid generators, photoresist polymers and additives, and process chemicals. Over many years we have accumulated a wealth of manufacturing, purification and analytical expertise that we employ in our Electronics Materials product line. Recently, we have realized trace metal management on the order of single-digit ppb scale congruent with industry demands.
Contact us for more details. We are waiting for questions and requests on products.
Inquiry form