Photo base generators (WPBG series)
A Photo base generator is a compound which generates organic base such as amines upon irradiation of light in the UV range. The generated organic base accelerates an anionic UV curing of epoxy resin, sol-gel method, etc.

Characteristics of anionic polymerization
Can be used in air. (No disturbance of curing)
Can conduct delay cure. (Anion of active species is not deactivated)
Can be used on metal wiring. (Hardly causes metallic corrosion)
| Active Species | Example of Reaction | Inhibition | Delay cure | Metallic Corrosion |
| --- | --- | --- | --- | --- |
| Radical | | O2 | Non | Non |
| Cationic | | H2O | Yes | Yes |
| Anionic | | Non | Yes | Non |
Different reactions utilizing bases
Organic bases are able to initiate different curing reactions by utilizing their nucleophilicity and basicity. Bases are also available for purposes other than curing agents. For example, as a catalyst for depolymerization and neutralizer for acidic systems.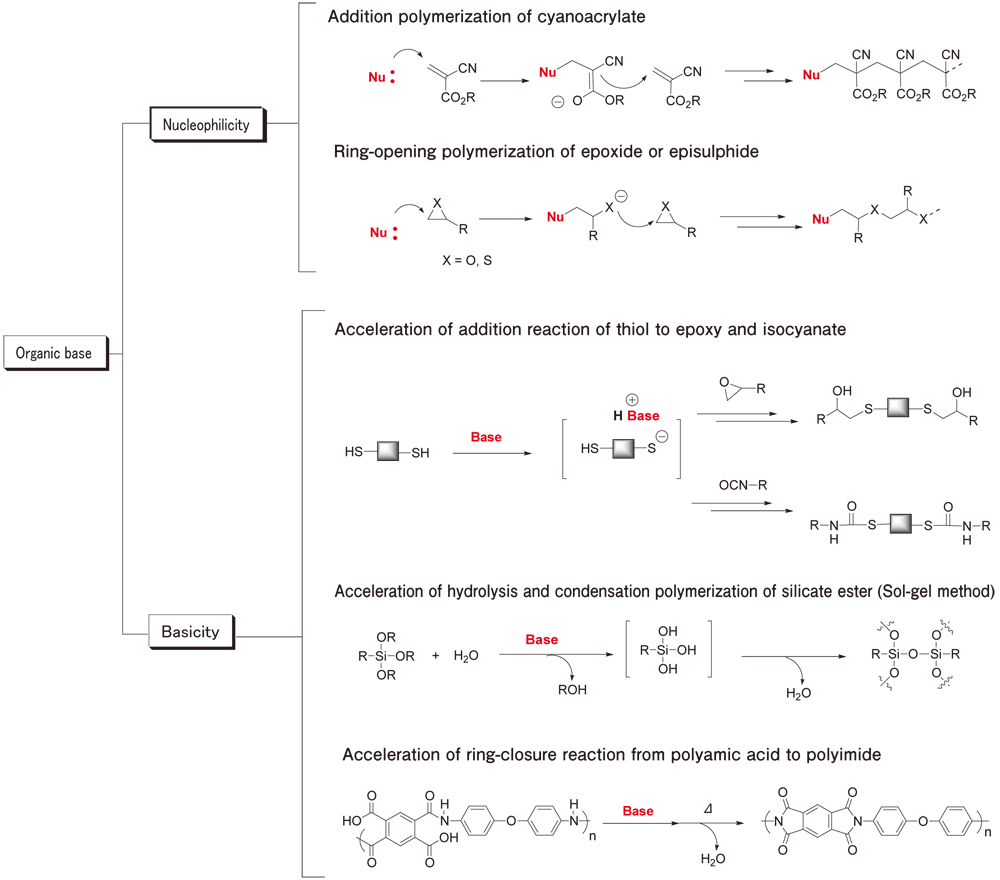 How to select a Photo base generator?